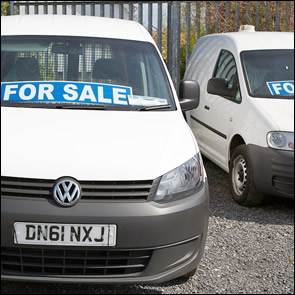 Vans for Sale Ireland
We now stock both large & small commercial vehicles both UK imports & Irish registered. Our main vans for sale in Ireland are the makes of Ford, VW, Citroen, Peugeot & others. Trade-ins are always welcome with all purchases of a commercial vehicles. All UK imports are VRT paid – Vehicle Registration Taxed (Revenue cleared and registered in Ireland) by Billy Moran & Son's Ltd and include; Test for 12 month, weighing & warranty which all our included in the price.
All vans for sale are of the highest quality with each vehicle only being purchased as part of our stock once they have been thoroughly checked by our expert mechanics. This buying process ensures that our clients are only ever buying reliable and clean vehicles that will serve them and their businesses well into the future. All sold vehicles are thoroughly checked and serviced before we hand over the keys to the new owner.
All other customer requirements are taking into account and we are here to provide you with a friendly hassle free experience. Other services which are provided to customers are; timing belt and water pump replacements, toe bar fittings, roof rack fittings, beacons and many others. Over the years Billy Moran & Son's Ltd have built upon our excellent reputation by closely working and listening  to our customers. We also provide ongoing after sales services including minor or full services for your vehicle or machine.
Billy Moran & Son's Ltd are Revenue Registered for the following:
VAT Registered

Registered Garage

TAN Registered

Company Registered

Revenue Tax Clearance Certs Compliant