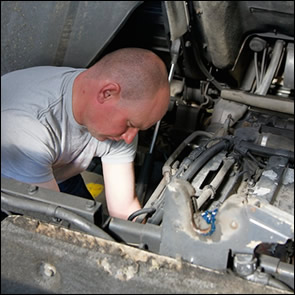 MOT checks for all commercial vehicles including; Jeeps, vans, lorries, trailers, etc. Our workshop is fully equipped and designed for all of these vehicle types. Our new large workshop includes a work pit and facilities to carry out pre-checks and other repairs including:
Brake pads & disc fittings, shocks, wheel bearings, etc.

Brake callipers, kingpins, track rod ends etc.

Spring eye bushings & hangers

General repairs & servicing & greasing etc.

12 week RSA inspections checks – new requirement for all commercial licenced holders

Focusing of lights & tracking of steering for lorries, jeeps & vans

Wiring issues with lights or taco graphs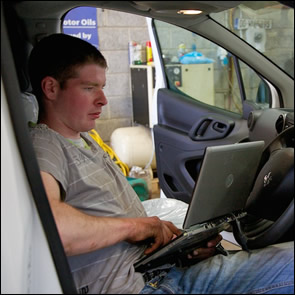 Computer Diagnostics
Due to advances in technology and the increasing use of computer technology in today's society, most or all vehicles now use computer diagnostics. From engine management lights, electrics, ABS, EBS and service lights, computer diagnostics are a vital part of the mechanical industry.
At Billy Moran & Son's Ltd we have this technology for your vehicle with plug in units. Computer diagnostics can check to detect engine problems, emissions, injectors, wiring & many other common dash symbols that may appear on your journeys. This system can give an accurate on the spot reading which can give an indication to what the vehicle requires. On other cases it can be more complex on a basis of process of elimination; when many problems are listed.
Our computer diagnostics are suitable for the following:
Cars

Commercials – vans, jeeps & lorries

Excavators- Hitachi diggers